A few years back (yikes, time flies), I offered Chi a dandelion. I insisted that she blow the delicate puff and make a wish on the winds as each feathery stem drifted away. She said with such perfunctory absolution that to blow it would merely be "spreading seeds." I think my mommy heart broke. What happened to childhood wonderment? To belief in magic? There's no mystique to
spreading seeds
.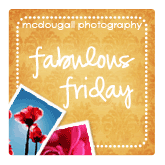 But judging from the fields of dandelions that Ya and I see all over the grassy fields during our nature walks, someone has been wishing quite a bit...
I wonder if it was this little bug who made the wish - - who dreamed of fields filled with dandelion flowers ready and waiting for his pollinating power?
Well, little man hasn't studied science yet. He has no idea that these puffs of magic are seeds waiting to take flight, root, and grow. And so, he huffs and puffs. He closes his eyes for a wish, and opens them just in time to see the wafting white feather dancers drift away.